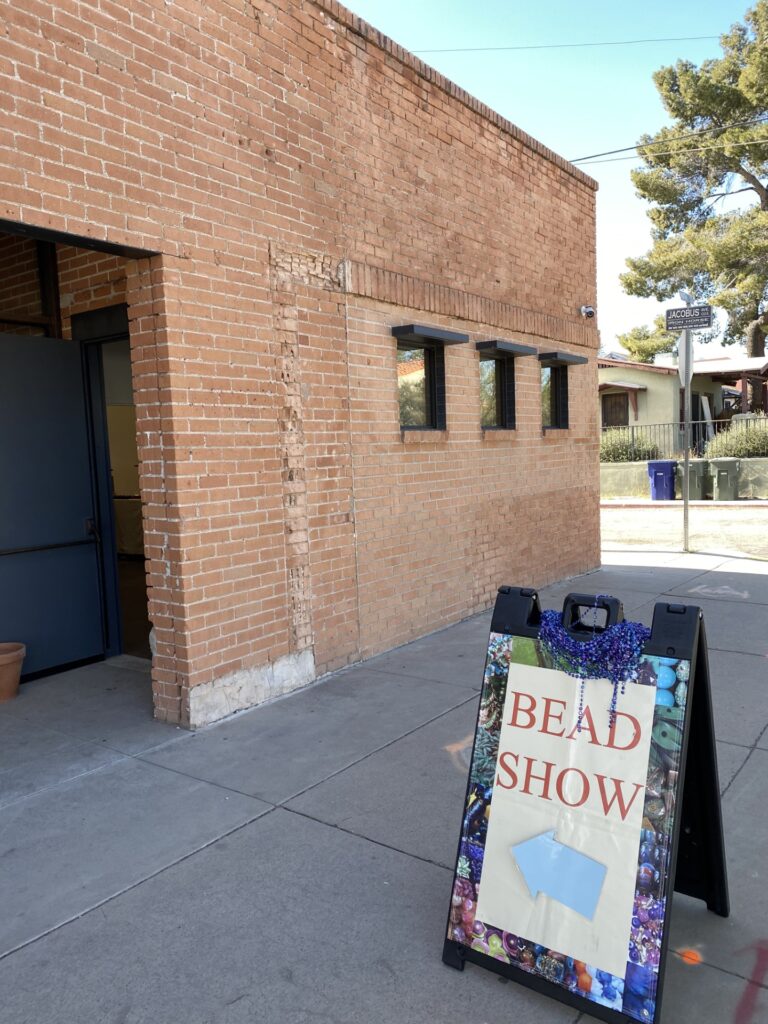 January 26-30, 2024
Friday 4pm to 8pm
Saturday – Monday 10am to 6pm
Tuesday 10am to 4pm
The Annabelle Studio
630 E Ninth Street
Tucson AZ 85705
Thank you for your interest in The Whole Bead Show Inc®. We have produced bead shows across the United States since 1994 and are always looking for new and exciting additions.
Contract – Printable or Online Submission
Floor Plan – subject to change
Dealer Trade Show License – your company must sign up for a Dealer Trade Show License to be able to sell in Tucson – more info coming soon
Department of Revenue – your company must sign up for a TPT to be able to sell in Arizona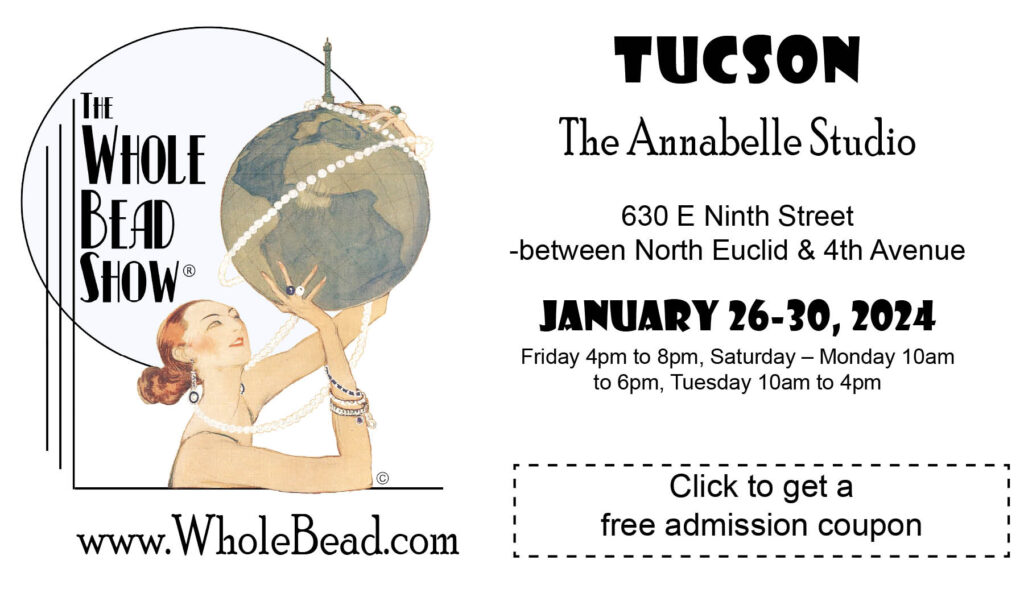 ATTENTION
The Whole Bead Show Inc/Bead Renaissance Shows dates and locations may change without notice (due to unforeseen circumstances). We are not responsible for any expenses incurred due to change of schedule.
PAYMENT
We accept Visa, Mastercard, American Express, and Discover. We also accept checks or money orders, or cash (please don't mail cash). Each contract has a place on it to fill out credit card information for the individual show. No space is held without payment. Contracts are subject to approval and if rejected all monies will be returned.
WE OFFER INSTALLMENT PLANS
All forms need to be accompanied by a 30% deposit at the time of signing and a credit card* for payments. The balance will be broken into two or more payments and charged to the merchant's credit card. All shows need to be paid off no later than 30 days before the first day of that show. All payments are non-refundable at any time.
*If your credit card payment is declined for any reason you will be allowed a 10 day grace period. If payment is not received during the grace period any payment plans will be terminated and the full unpaid balance will be due immediately.
ASSIGNING SPACE
We begin assigning spaces for the next year's show the last day of the current year's show, unless otherwise noted. All remaining spaces are assigned on a first come basis. New shows or new venues are assigned on a first come basis.