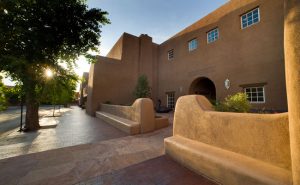 March 25 – 27, 2022
Friday & Saturday 10am-6pm, Sunday 11am-4pm
Santa Fe Community Convention Center
201 W Marcy Street
Santa Fe NM 87501
Find a map from where you are to the venue using Google Maps.
______________________________________________________________________________
BUYING AT THE SHOW
This show is open to the general public. No pre-registration is required or offered.
WHOLESALE – Bring a copy of your state-issued resale license to purchase as a wholesale buyer.
ADMISSION IS FREE (no tickets needed)
PARKING
Santa Fe Community Convention Center Municipal Garage
119 South Federal Place

Hours: Daily, 7 a.m. to 12 midnight.
Rates: $1 for the first hour, $2 for the second hour and each hour after. $12 maximum
---
CLASSES – coming soon
---
---
EXHIBITORS

*SUBJECT TO CHANGE
ATTENTION
The Whole Bead Show Inc/Bead Renaissance Shows dates and locations may change without notice (due to unforeseen circumstances). We are not responsible for any expenses incurred due to change of schedule.